Summer Prostate Gathering
Kings Canyon – Sequoia National Park
The Fourth Annual Jan Zlotnick Memorial
August 19-24, 2018
SUPPORT THE WORK OF THE PAF WITH A TAX DEDUCTIBLE DONATION TO THE PARTICIPANT OF YOUR CHOICE!
To donate by credit card please follow the PayPal prompts or you can donate by check. Thanks for your support.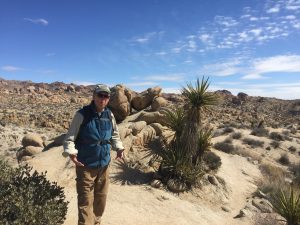 Joseph Burke
It's been 5 years since I participated in my last Prostate Awareness Foundation fundraiser. An amazing and memorable adventure in the Peruvian Andes on the Cancer Climb and Trek for Prostate Awareness Expedition in 2013. This August I will be participating in the 4 th Annual Prostate Gathering in the High Sierra, in Kings Canyon National Park.
No, I don't have prostate cancer nor do I want to get it. But I do so respect the Prostate Awareness Foundation and the services they provide. The PAF has been helping men and their families deal with prostate health issues since 1995. They not only provide information about prostate cancer but also tips to guys like me who want to take a pro-active approach to avoiding it. All of the PAF services are free of charge.
Ken Malik, the founder and executive director of the PAF is a close friend of mine. We have been hiking together for a number of years. Ken has been dealing with prostate cancer for over 23 years without conventional treatment. His proactive approach to stalling the progression of prostate cancer with diet, exercise and stress management is an incentive and inspiration to so many men.
Won't you make a donation in support of this vital organization? Donations are tax deductible.
---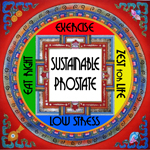 Tim Englert
---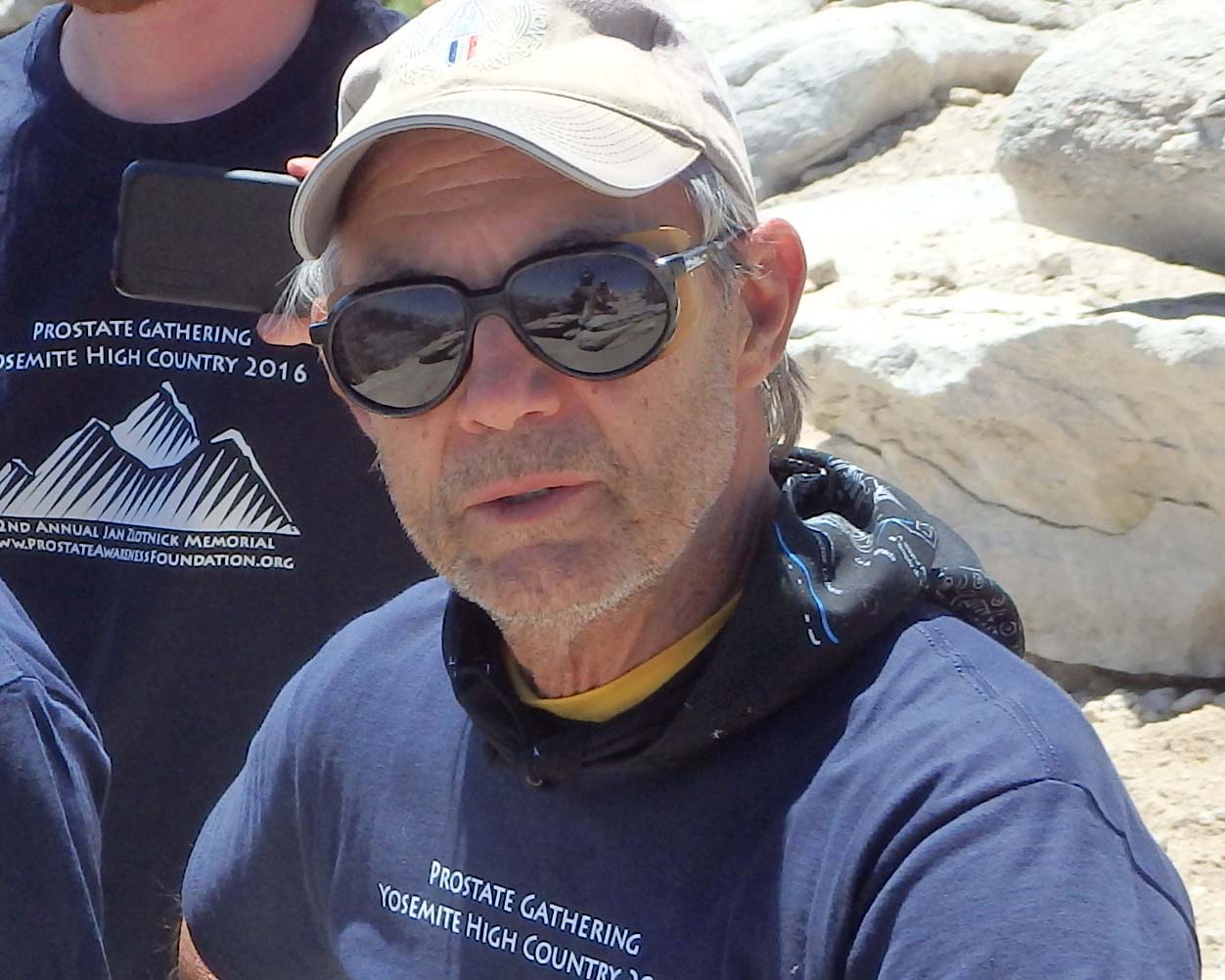 Ken Malik
---
Dave Massen
Through some happy serendipity, I learned about the Prostate Awareness Foundation about nine months after I was diagnosed with a small amount of localized prostate cancer in 2011. I had already seen research showing that a whole foods, plant-based diet, along with exercise and stress reduction, can control the disease if it's not too aggressive. 
 
What I needed was a group of men following the protocol that I could share experiences and advice with when inevitable surprises come along, like a sudden jump in my PSA. The PAF has filled that bill wonderfully, offering stress-reducing emotional support and detailed, unbiased information about the disease, diet, and treatments. It does the same for men across the U.S., and even the world. The PAF has been indispensable to me for help in managing my disease.
 
I'm happy to say that all of this seems to work – my PSA recently went down, my urologist calls my cancer "stable," and my overall health has improved, too! The Jan ZlotnickMemorial Gathering at Kings Canyon is a great time for fellowship and inspiration in the outdoors, and more exercise!
 
Please make a tax-deductible donation to this vital organization, keeping its free services available to all who can benefit from them. Thanks!
---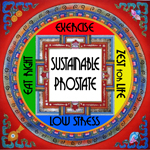 Dennis Nichols
---