Meet & Support the Climbers the Climbers
2016 Gran Paradiso
IT'S NOT TOO LATE TO SUPPORT OUR EFFORTS WITH A TAX DEDUCTIBLE DONATION TO THE CLIMBER OF YOUR CHOICE!
Ken Malik – Santa Rosa, CA
I'm a very fortunate man. I was diagnosed twenty-one years ago with prostate cancer, way back in 1995. I radically changed my diet, adopted some stress management techniques, put an emphasis on exercise and continued to watch my prostate cancer. I call my program "aggressive watchful waiting". I'm fortunate because it turns out I had early stage prostate cancer and my program has stalled my prostate cancer from progressing all these years. So I'm going to try and climb the highest mountain in Italy in September.
This will be my 16th expedition. So why do I do it? My arthritis doesn't want to do this anymore, and it takes me longer and longer to recover. But that's ok. The Cancer Climbs and Trek expeditions are designed to inspire men and their loved ones with hope that there is a good and rich life after a cancer diagnosis. And there would be no Prostate Awareness Foundation if there were no "Climbs", it's the PAF's primary fundraiser.
There is no more controversial subject in men's health than what path to take after a prostate cancer diagnosis. Men need to know that whatever protocol they choose that the four recommendations that the PAF advocates: a prostate healthy diet, stress management, a regular exercise program and a positive zest for life will help guard against the high rate of recurrence after conventional therapy. Of course for some of us like me, these life style changes along with regular checkups (active surveillance) have allowed me to sustain my prostate health without an aggressive intervention. I'm a lucky man.
I think it's incredibly important that organizations like the PAF continue to offer men free, patient-driven information about prostate health, and it's the reason I'm climbing once again at the ripe old age of 71.
I have participated in all of the past Prostate Cancer climbs, sometimes I've made it to the top and sometimes I haven't but they have all been personally gratifying experiences.
What I have learned is that it's the journey, not the destination that is what's most important.
Won't you please support my efforts with a generous tax deductible donation to the PAF. Thanks for your support. Just follow the prompts on PayPal to donate by credit card or you can send a check to PAF, PO Box # 2934, Santa Rosa, CA 95409
Ken Malik is the co-founder and executive director of the Prostate Awareness Foundation; He is one of the team leaders of this year's expedition.
---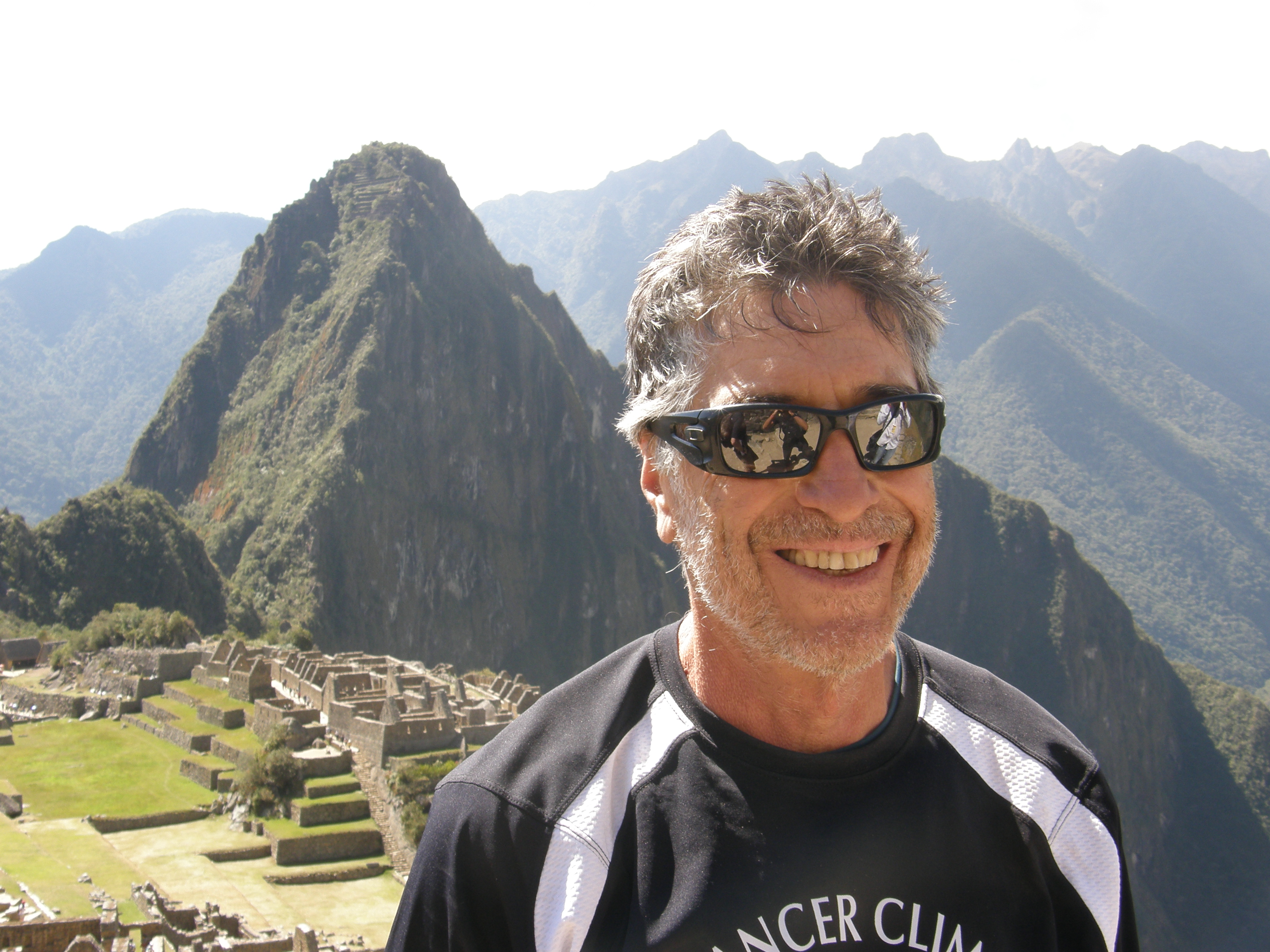 Ed Rael – San Jose, CA
I hate cancer. My brother died from it and so many of my friends, loved ones and customers are fighting to stay alive. It seems like almost every family is dealing with it these days. Like lots of men, as I've aged I've paid more attention to my prostate and how to take care of it.
I met Ken Malik the founder of the PAF almost 20 years ago soon after he was diagnosed with prostate cancer. I've been impressed with how he has been able to keep his cancer at bay without conventional therapy. I've learned a lot about taking proactive responsibility for my health from the Prostate Awareness Foundation that Ken started back in the 90's.
This year's expedition to Gran Paradiso in Italy is going to be a real challenge for me. I've been on prior PAF expeditions to Peru and also Mt Shasta here in California so I kind of know what to expect. Owning and working a restaurant makes it hard to find time to get in proper shape, but I am committed to finding the time to work out and give myself a better chance for success.
These expeditions not only provide funding for the PAF outreach and education programs but also inspire men and their families dealing with this epidemic disease with hope.
Won't you support my efforts with a generous tax deductible contribution. To donate by credit card please follow the PayPal prompts or you can donate by check. Thanks for your support; you'll be with me there in spirit.
---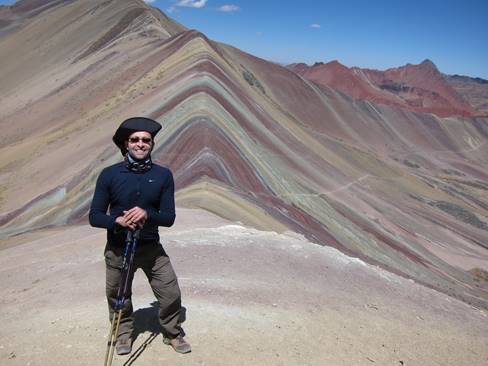 Erdem Tamguney – Bonn, Germany
I am participating again this year on the annual Cancer Climb & Trek for Prostate Awareness expedition. The Prostate Awareness Foundation is the non-profit organization we are raising funds for. The PAF expedition is designed to raise awareness about this terrible disease. It also gives men and their families hope that there is a good life after being told you have cancer. The PAF educates those diagnosed about the pathways and steps men and their families can tale towards a healthier life. I strongly believe that an active and dietary balanced lifestyle reduces the risk of developing prostate cancer. Men are 40% more likely to develop cancer than women, and prostate cancer is the most common cancer in men. Last year over 217,000 men were newly diagnosed with prostate cancer and over 32,000 men died of prostate cancer in the US alone.
The Climb will also give me the opportunity to reconnect with old friends and to bond with new ones. Climbing mountains with cancer survivors is an inspirational experience.
I would like to dedicate this Cancer Climb to my friend Markus's father, who was diagnosed with prostate cancer. Thank you in advance for your generous support of the PAF. You can either donate by PapPal by following the prompts online or by sending a check to the Foundation.
Erdem Tamguney is a neuroscientist and advisor to the Prostate Awareness Foundation. He holds a second Dan black belt in taekwondo, and is a certified rescue diver, marathoner, and also enjoys biking and snowboarding. This will be Erdem's third Cancer Climb expedition having participated in the ascent of Mt Kilimanjaro the highest mountain in Africa and Mt Asungate in the Peruvian.
---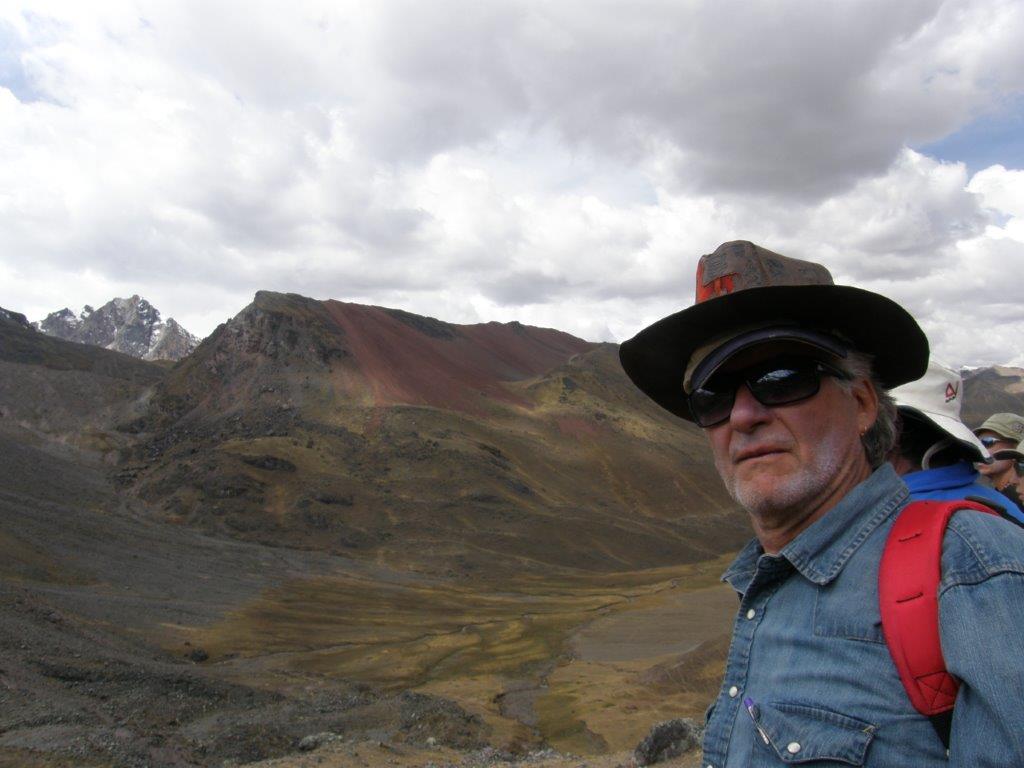 Rick Mohovich – Upper Saddle River, NJ
I have been dealing with prostate cancer for nineteen years now. I started my journey with a program of active surveillance, had a radical prostatectomy as my PSA began to climb, when that failed I had a full round of radiation. I've also been on and off pharmaceutical remedies for a long time. I've visited prominent prostate cancer specialists all over the country trying to find a solution. My family has been totally supportive and that has made things so much easier.
I met Ken Malik, the founder of the PAF over fifteen years ago. The Foundations approach to prostate cancer using diet, exercise, and stress management has been a strong addition to my protocol. I believe my disease progression has been stalled partially because of these pro-active ideas.
This will be my twelfth expedition with the PAF; they have all been memorable experiences. My son Shawn, daughter Lynette, son in law Curtis and daughter in law Lilli have participated in some of the past expedition. We have some great family memories to share from these adventures. Training for and participating in these expeditions has also been a great way to stay in shape, one of the key components of stalling disease progression.
This year's Cancer Climb and Trek for Prostate Awareness to the Italian Alps and Gran Paradiso is not only the PAF's primary fundraiser, but we hope it inspires men and their families with hope after diagnosis. Thank you in advance for your generous tax deductible contribution. You can donate by PayPal by following the online prompts or by check made out to the PAF.
Rick is a contractor in Northern New Jersey. He is a regular participant along with his son Shawn in "Make a Difference" an organization that helps repair and rebuild homes after disasters like Katrina and the Haitian Earthquake.
---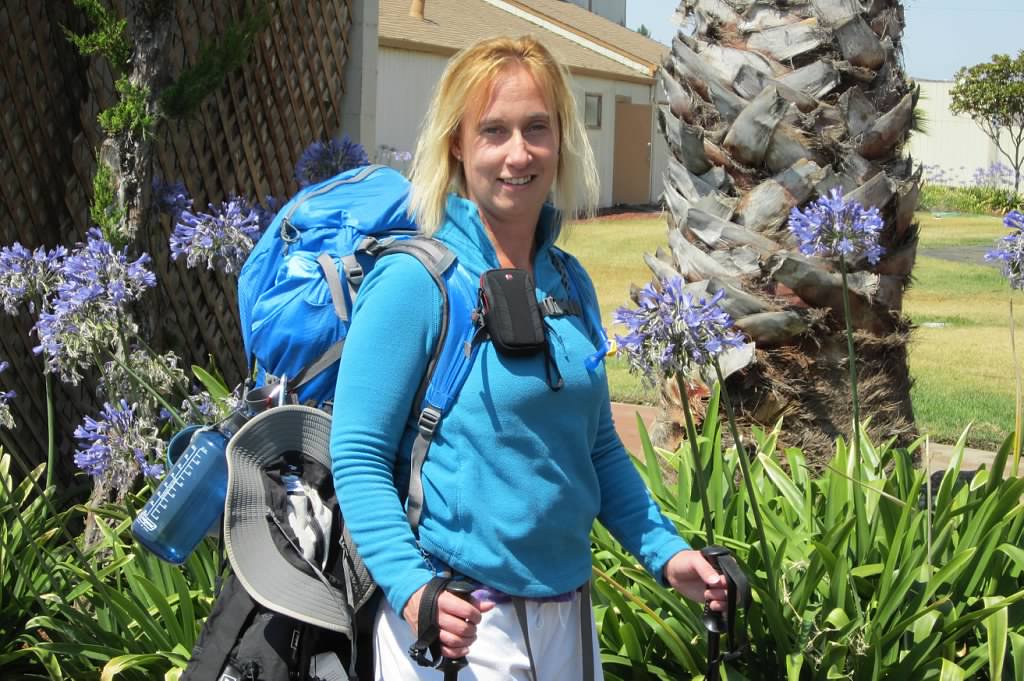 Shana Malik – Manchester, NH
This will be my 5th Cancer Climb & Trek for Prostate Awareness. I am really looking forward to using the climbing skills and trekking skills I've learned on past climbs in the Sierra's, Mt Cotopaxi, Mt Shasta and Mt Ausangate to successfully complete this year's expedition to Gran Paradiso, the highest mountain in Italy. Training and teamwork are keys to these expeditions. I am an avid volleyball player, run several miles each week and played rugby in college. So I am up for this new and exciting challenge in the Italian Alps.
I am truly honored to have been invited to join the team. Prostate cancer awareness is of particular interest to me because my uncle, Ken Malik, was diagnosed with prostate cancer over twenty years ago. Cancer is prevalent in my family, my grandmother died of lung cancer and my father passed away with liver cancer. I really don't want to become a cancer patient myself someday, so I am really interested in taking proactive steps now to hopefully prevent it from afflicting me.
I know that it is possible to live a long energetic and spirited life after being diagnosed with cancer. My Uncle Ken is a good example, he is in his 21st year since being diagnosed with cancer. I hope this expedition will inspire men and their families to educate themselves about prostate cancer, get regular check-ups and know that there are natural methods of treatment available.
Please provide your support and enthusiasm for our September expedition to the Gran Paradiso. All donations are tax deductible. To donate by credit card on my behalf please follow the PayPal prompts. If you would like to send a check please send to PAF, PO Box # 2934, Santa Rosa, CA 95409.
---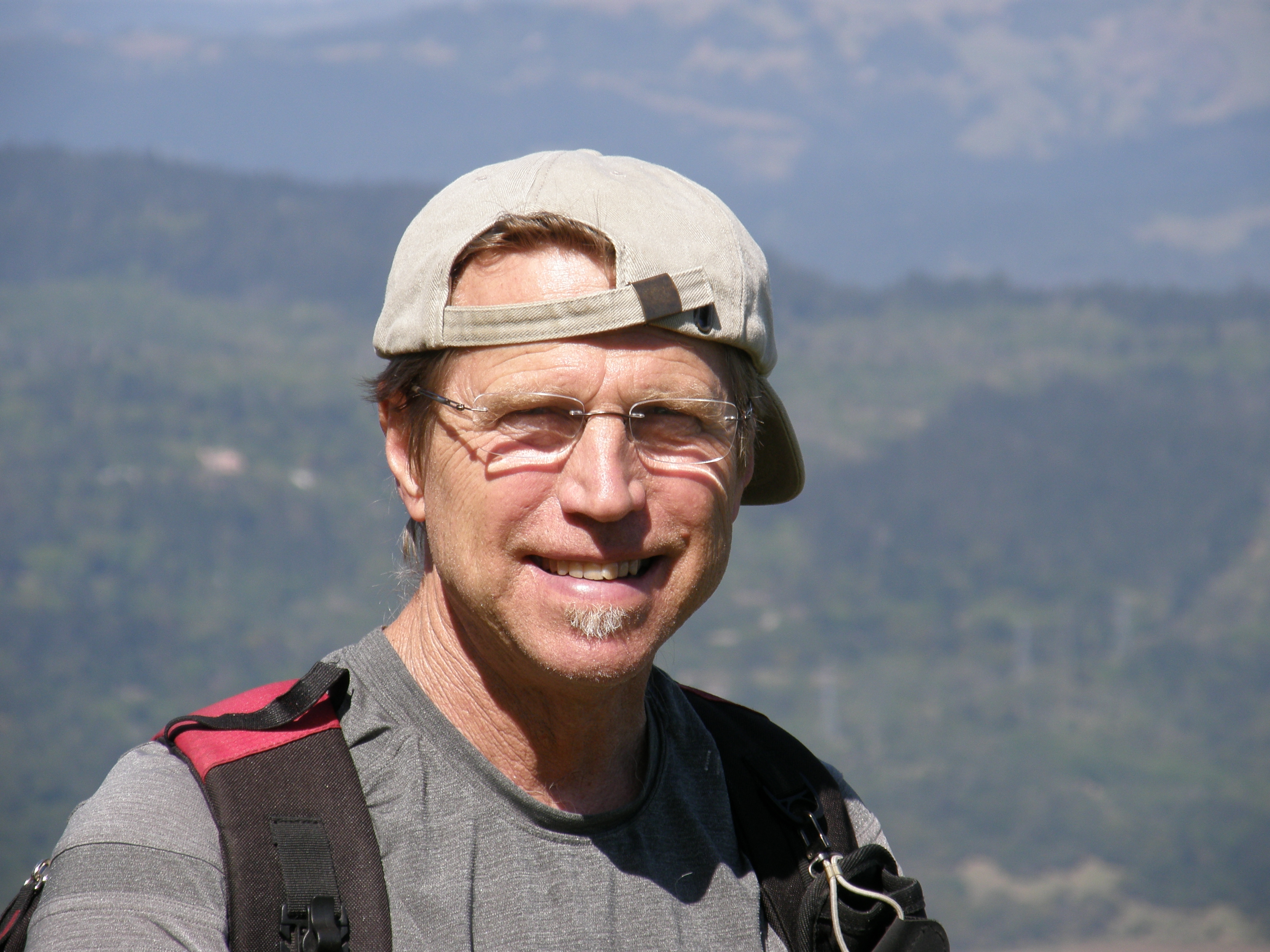 Tom Lennon – San Francisco, CA
I was diagnosed with early stage prostate cancer in August of 2008. Shortly thereafter, I started attending PAF meetings at the ferry building in San Francisco. I adopted the practices advocated by Ken Malik and others who I met there, including a plant based diet, regular exercise, Chinese herbs and acupuncture, and stress reduction techniques such as meditation. The knowledge that I gained through the PAF enabled me to make educated decisions about a course of treatment.
I am enrolled in the UCSF Medical Center's active surveillance program. This includes periodic blood testing, imaging & biopsies. I'm doing well with this program. My latest biopsy could not find my cancer! During the past 7 years I came to realize that I had to take charge of my healthy and make decisions based on knowledge learned in good part from my involvement in the PAF. This approach has been at times at odds with the doctors who were treating me. In my case, things have worked out well to date. I did have a biopsy last year and no tumors were detected. Although I am delighted and encouraged with this excellent biopsy result, I have no illusions about not having a diseased prostate. I will continue the regimen I have developed with the help of the PAF. I'm convinced that I am on the right road to managing my disease.
I look forward to the challenge of climbing and trekking on Gran Paradiso, the highest mountain in Italy.
Men need to know that they can have a pro-active impact on their prostate health.
Won't you please support my efforts with a tax-deductible contribution to the PAF. You can either follow the prompts at www.prostateawarenessfoundation.org or send a check to the PAF.
---