Meet & Support the Climbers the Climbers
2022 Pyrenees Mountains
SUPPORT THE WORK OF THE PAF WITH A TAX DEDUCTIBLE DONATION TO THE CLIMBER OF YOUR CHOICE!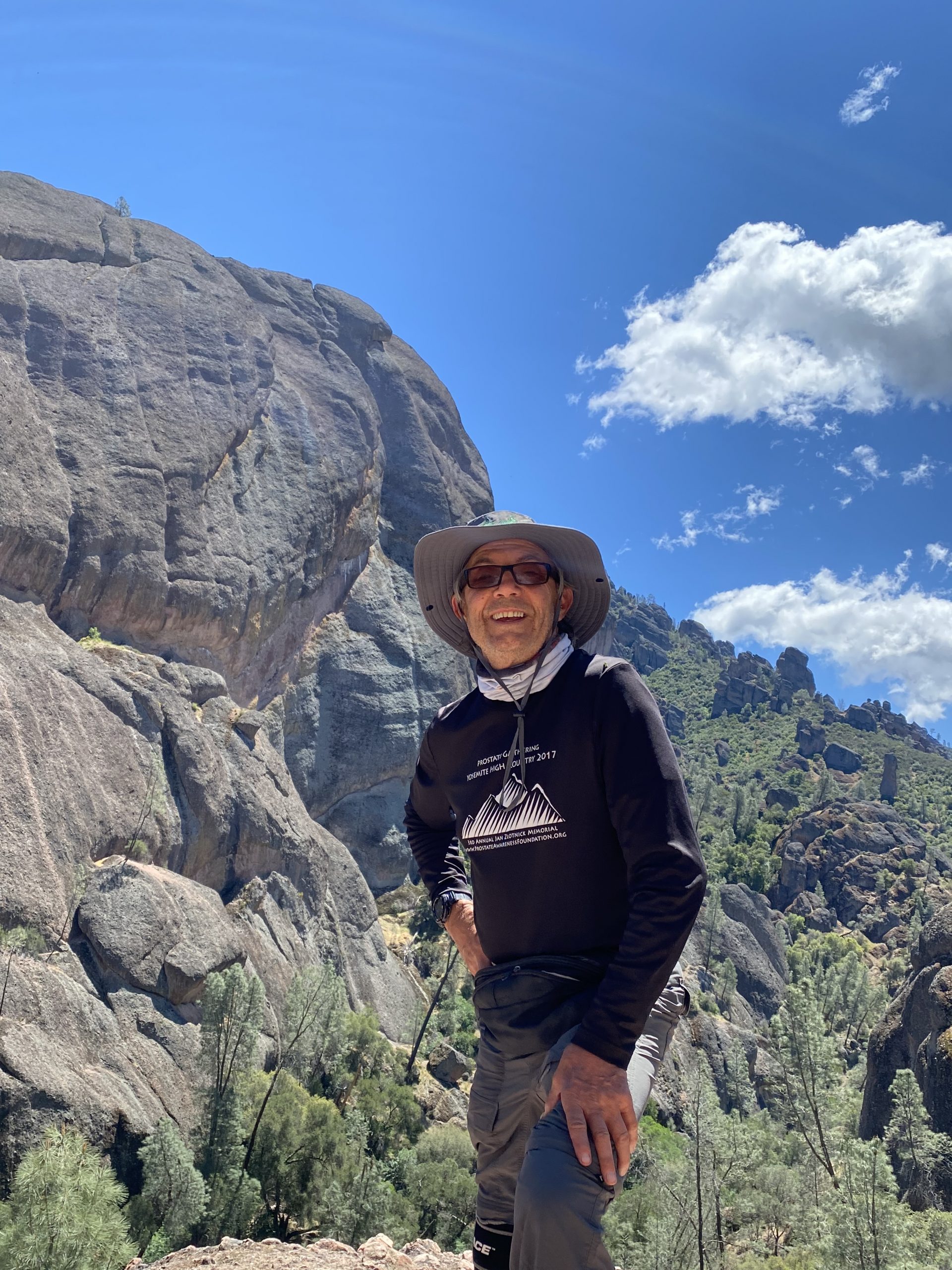 Ken Malik – Santa Rosa, CA
I'm celebrating over a quarter of a century living with prostate cancer. My 50th birthday present in 1995 was a prostate cancer diagnosis. When I founded the Prostate Awareness Foundation my goal was to have the PAF help men and their families deal with prostate problems with patient driven, non-biased information. That mission has not changed.
Personally, I was able to keep my disease at bay for 25 years with a prostate friendly diet, a regular exercise program and a number of stress management techniques. I feel so fortunate. These lifestyle changes have also helped me to avoid many of the common diseases of aging including heart disease, blood and cholesterol issues. I can honestly say that my prostate cancer at this point has been a life changing and positive experience.
In March of 2020 right before Covid struck I had a radical prostatectomy to have my prostate removed by a world renowned prostate specialist using a robot. My time had come, a new PSMA Pet scan had indicated, although my cancer had not metastasized it was close to doing that. I still maintain my aggressive, proactive approach to maintaining my prostate health.
I have been on all 19 of the previous Cancer Climb and Trek for Prostate Awareness expeditions and I'm hoping this will not be my last. The goals have not changed since 2001: 1) Inspire men and their families with the knowledge that there can be rich and rewarding life after a cancer diagnosis. 2) To raise critically needed funding for the PAF so it can expand its important outreach programs. 3) Spread the word about prostate health issues. I am proud to have the opportunity to participate once again.
We need your help if we are to be successful in reaching our fundraising goals and maintain the PAF. Please join us in spirit in September when we attempt the summits of two of the highest mountains in the Pyrenees.
Many thanks in advance for your generous contribution.
Ken Malik is the co-founder and executive director of the Prostate Awareness Foundation.
You can support the PAF by making a tax-deductible donation via PayPal using your PayPal account or a credit card using the 'Donate" button below. Thanks for your support.
---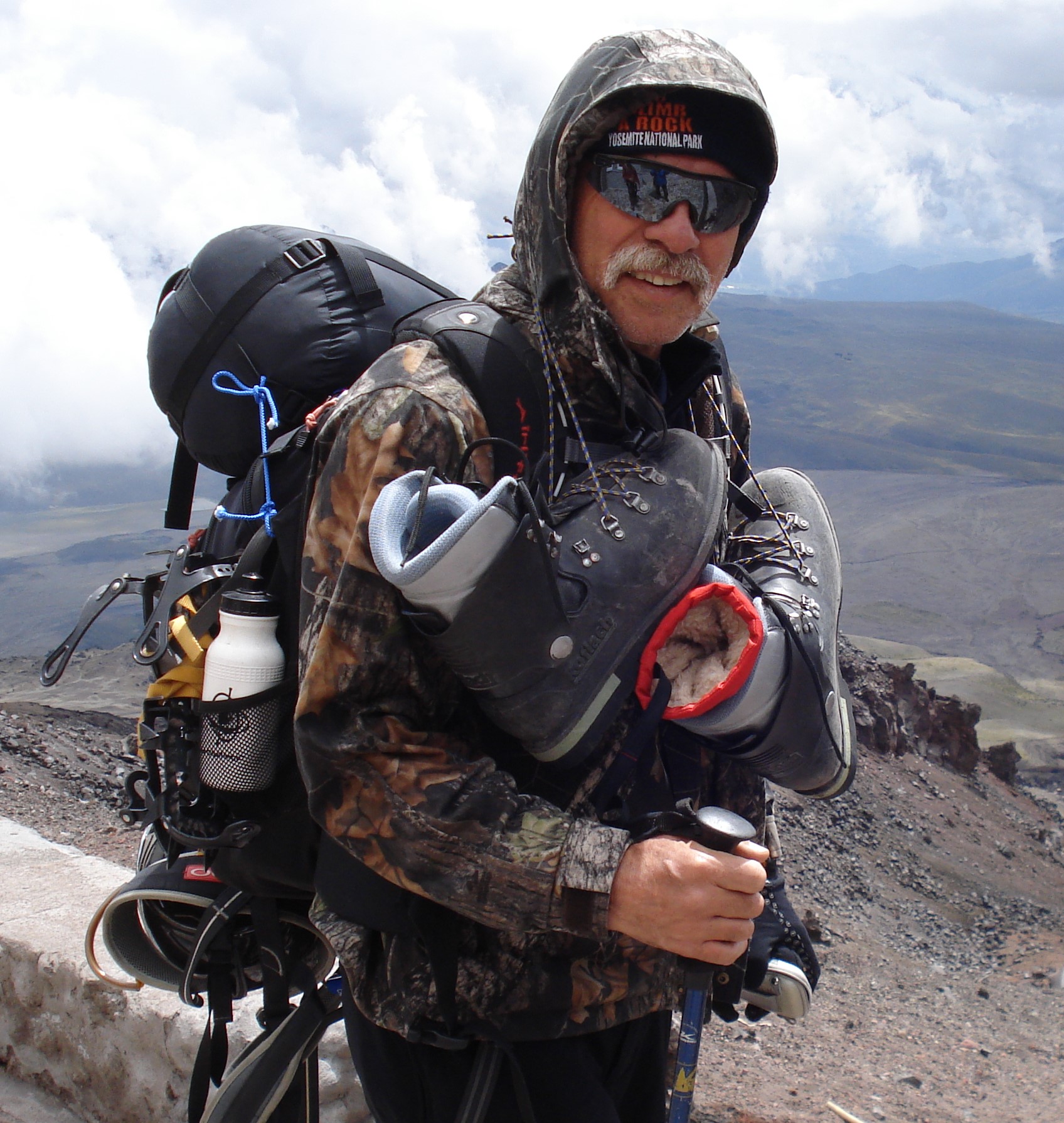 Ralph Lake – Austin, TX
I have been on most of the twenty Cancer Climbs and Treks for Prostate Awareness expeditions. The climbs are a great way to spread the message. It seems like no family these days goes untouched by cancer. My father and four uncles were diagnosed with cancer and most recently several friends were told they have cancer. It seems like there is an epidemic going on.
My old high school friend Ken Malik and I became reacquainted 20 years ago and he has really given me an education about prostate cancer. As a retiree, I do not want to become another statistic. With the awareness I have gained about prostate health, I am taking a positive, proactive position in regard to prostate cancer prevention. I believe that awareness and the personal actions advocated by the PAF (diet, exercise, stress management techniques and positive attitude…) are key elements to prevention, early detection, and the early treatments that save lives.
I am an avid outdoorsman and I am looking forward to this years expedition to the Pyrenees Mountains in France and Spain. I had never considered myself a mountain climber before I got involved with PAF, but I am in pretty good shape and this is a great way of giving something back while learning more about how to prevent prostate cancer. I am up for the challenge and hope you will support my efforts with a generous tax deductible contribution.
Ralph Lake is a retired engineer and resides in Austin, Texas. He is on the board of directors of the Prostate Awareness Foundation. Ralph is an avid fisherman, and has been an outdoorsman all his life. Once again this year, Ralph will be one the expedition leaders.
---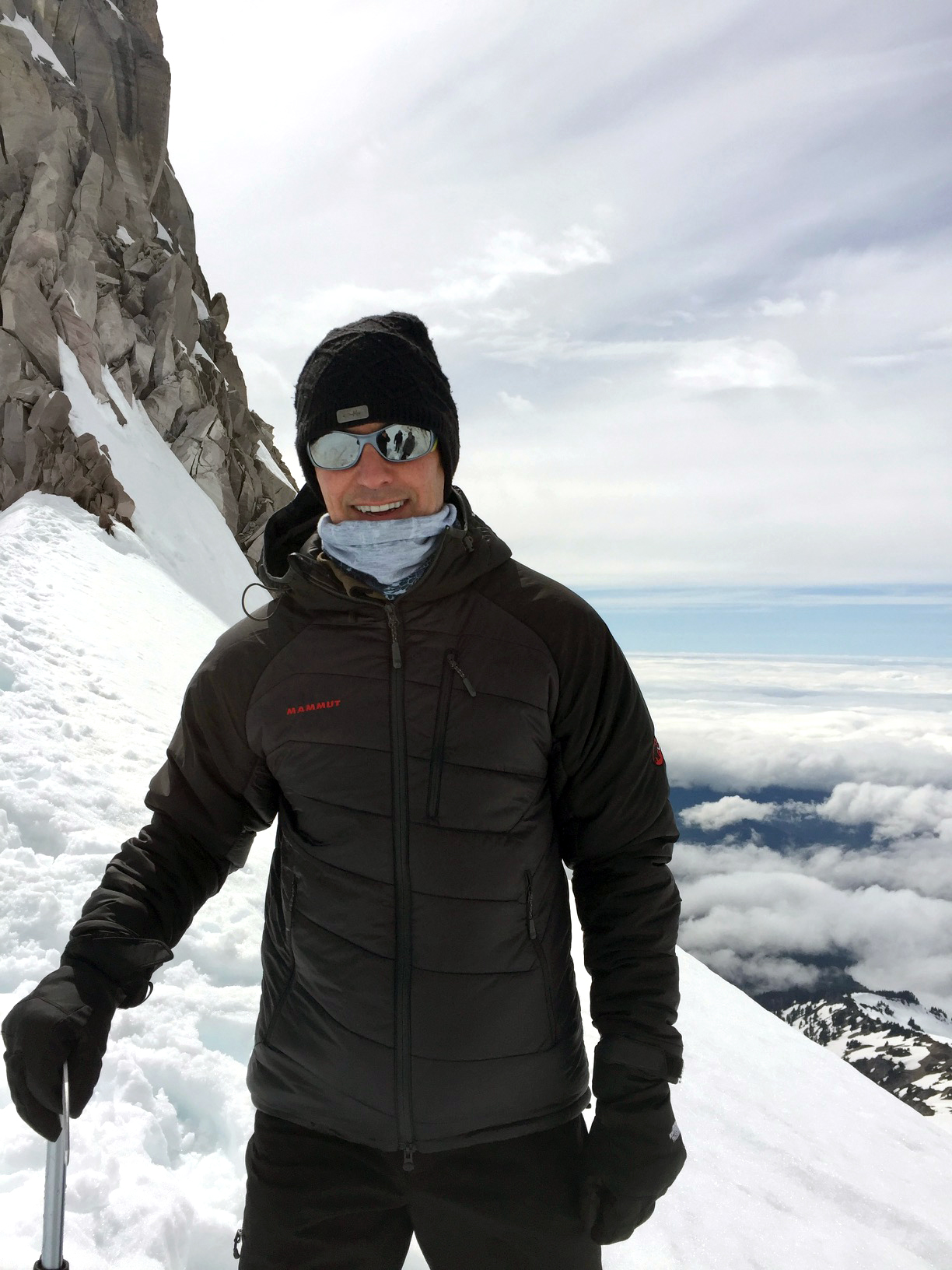 John Loesing – Austin, TX
No words can describe my twenty years of climbing with the Prostate Awareness Foundation team. Pain, struggle, accomplishment are just a few. I met Ken Malik two decades ago on the first climb for Prostate Cancer awareness at Mt Aconcagua in the southern Andes of Argentina. Since then we've tackled tall mountains in Africa, Europe, South America and the western United States on behalf of the PAF. As with life in general, sometimes we succeeded, sometimes we didn't, but always we tried and always kept pushing for the top.
I climb again with the PAF team on this fall's 20th Anniversary expedition to Mt Aneto, Spain because the work to inform men about the challenges of prostate cancer and how to cope with it is never done. We ask for your support.
My father had prostate cancer and, in the back of my mind always I suspected I could be a candidate for the disease too. Sure enough, in May of 2021, I was diagnosed with a low-stage tumor and will employ the aggressive watchful waiting approach as I near my 69th birthday. I climb because I can, because age, disease and the adversity they introduce should never be a deterrent. They're not for me.
See you at the top.
---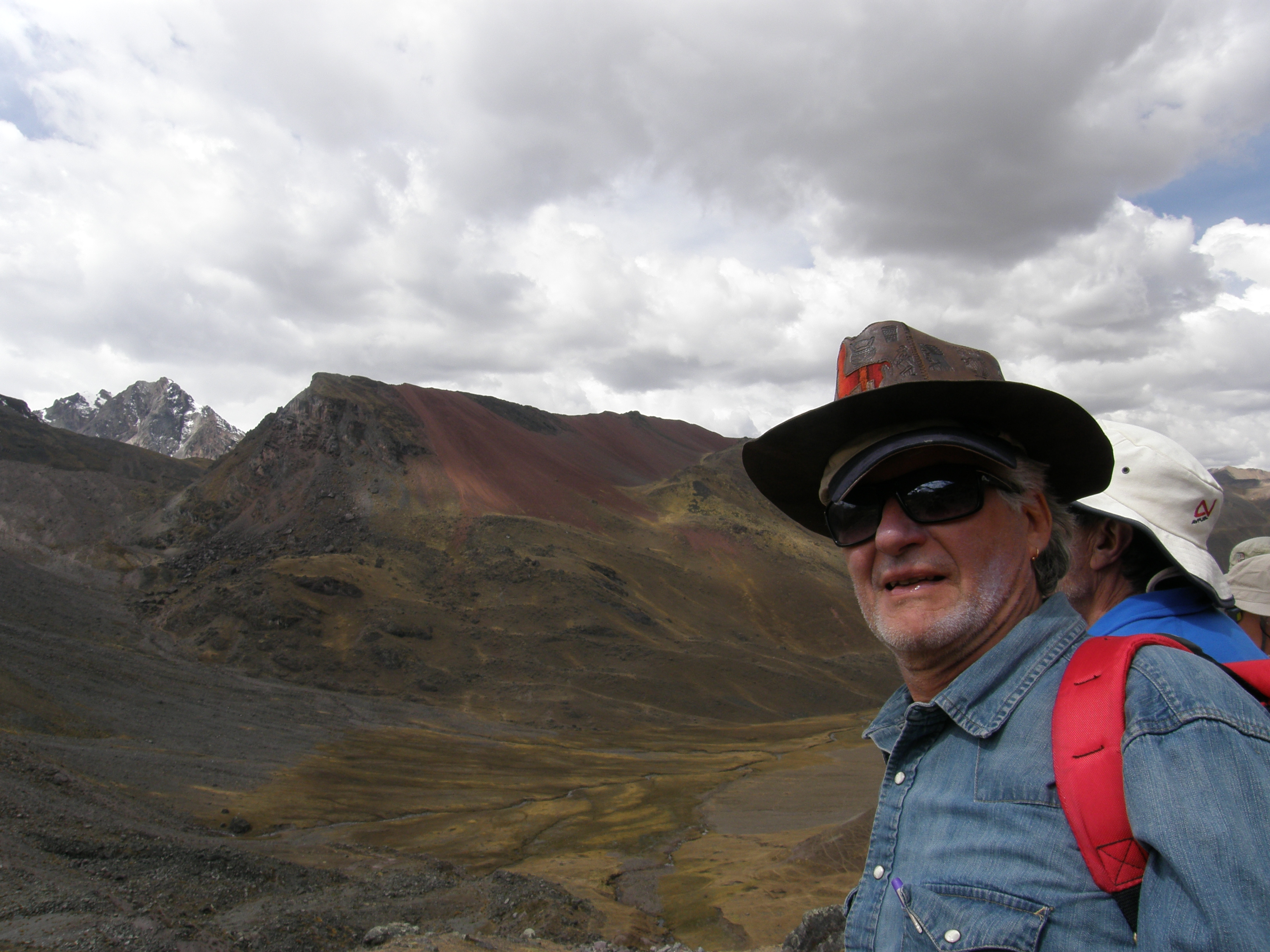 Rick Mohovich – New Jersey
Over twenty years ago I was diagnosed with prostate cancer. It's been an unbelievable journey since then. I began with a program of active surveillance, graduated to a radical prostatectomy as my PSA began to climb, when that failed I had a full round of radiation. My journey has brought me all over the United States to see some of the most renowned prostate specialists available. My family has been so supportive through all of this.
As with any journey, you pick up many supportive people along the way. One of these has been Ken Malik and the Prostate Awareness Foundation. I have been on the majority of the Cancer Climbs & Treks for Prostate Awareness expeditions over the years, they have all been memorable experiences. I've been to so many incredible places I never would have visited and met so many great people. Training for and participating in these expeditions has been a great way to stay in shape, one of the key components of stalling disease progression.
I'm looking forward to this year's expedition to the Pyrenees Mountains of France and Spain. It gives me a chance to see friends from past expeditions and meet new faces, learn the latest prostate health tips and an opportunity to support the PAF an organization that offers men and their family's sane council and proactive advice on prostate health.
Rick is a contractor in Northern New Jersey. He lives with his wife June and is the proud father of Shawn and Lynette, both who have participated on prior expeditions.
To donate by credit card please follow the PayPal prompts or you can donate by check. Thanks for your support.
---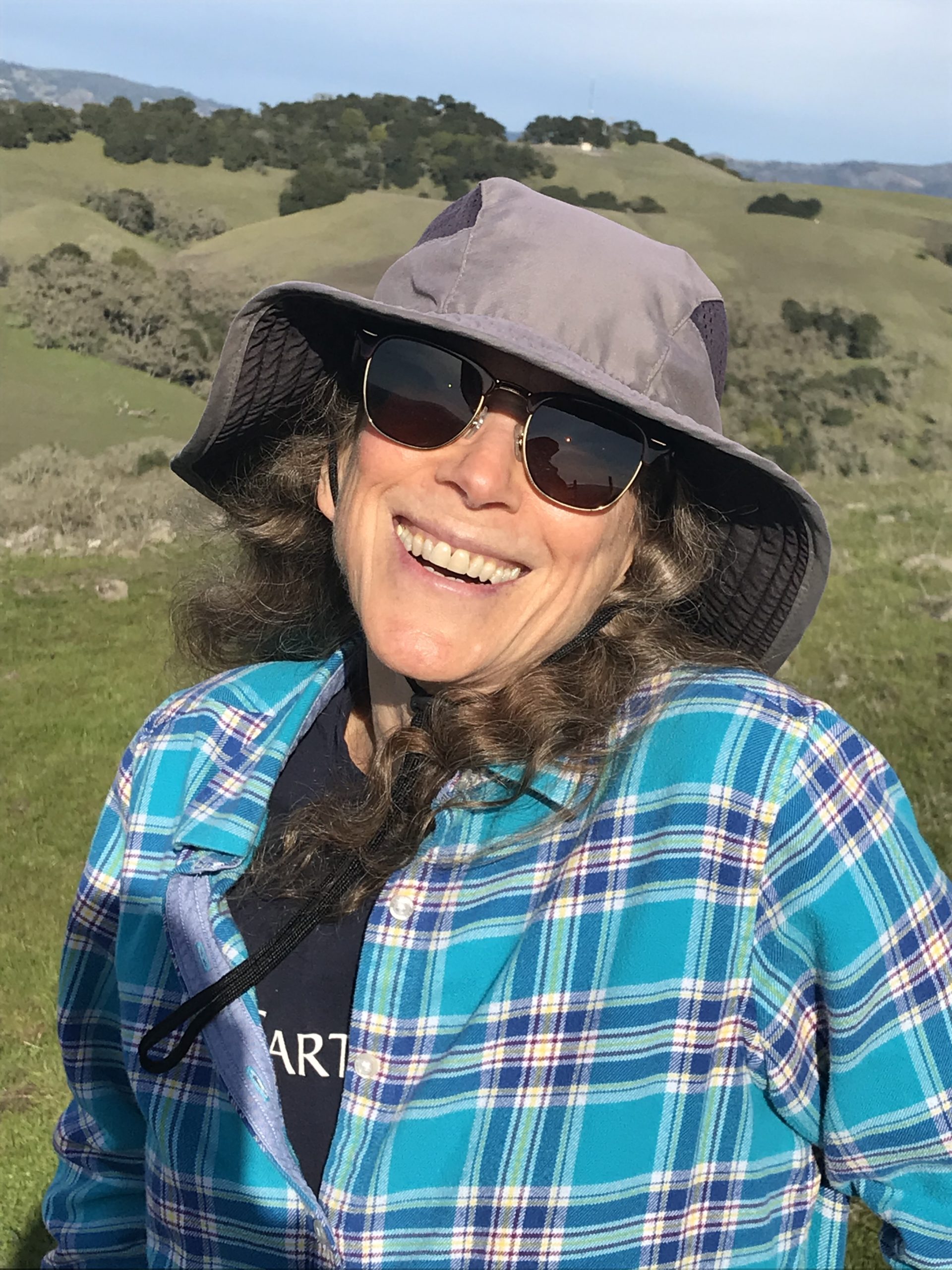 Jeanette Lebell
My late husband's diagnosis with prostate cancer at age 41 profoundly affected our lives for over two
decades before it claimed his life at age 63. One of the few positive impacts of the disease was that we
developed a close, lasting relationship with the Prostate Awareness Foundation and the wonderful people
involved with it. PAF continues to support those confronting the disease with an emphasis on an
integrative approach to healthy living and healing, a cause which remains rather dear to my heart. This
will be my third major outing with PAF although I've participated in the organization's Annual Jan Zlotnick
Memorial High Country gatherings dedicated to my husband and other hikes and events closer to home.
Prostate cancer, with its numerous forms and iterations, reminds me of a seven-headed monster. Its
commonality is such that almost everyone has heard: "A man is more likely to die with prostate cancer
than from it". While statistically accurate, I think this gets tossed around in a way that often demeans the
reality of those men who are battling for their lives and acts as a subtle deterrent for disease-free men to
be proactive about staying healthy.
Controversy surrounds virtually every aspect of the disease from risks/benefits of routine PSA testing,
follow up testing options, and the life altering effects of various treatment options. PAF provides advice
and support to help men wade through some of the controversy so they can make decisions that are right
for them. It does so in the context of universally accepted healthy lifestyle guidelines, as well as providing
resources to aid in the exploration of some less-universally accepted treatment modalities. Lifestyle
choices for healthy eating, stress reduction and exercise (such as hiking) have many wonderful side-
effects regardless of whether you have — or have ever had — a prostate.
One lingering positive impact from Jan's diagnosis is the inescapable reminder to live fully in the present.
This trip to the Pyrenees will allow me to help raise some funds for PAF and awareness about prostate
cancer. As always, Jan will be with me in spirit on this journey.
---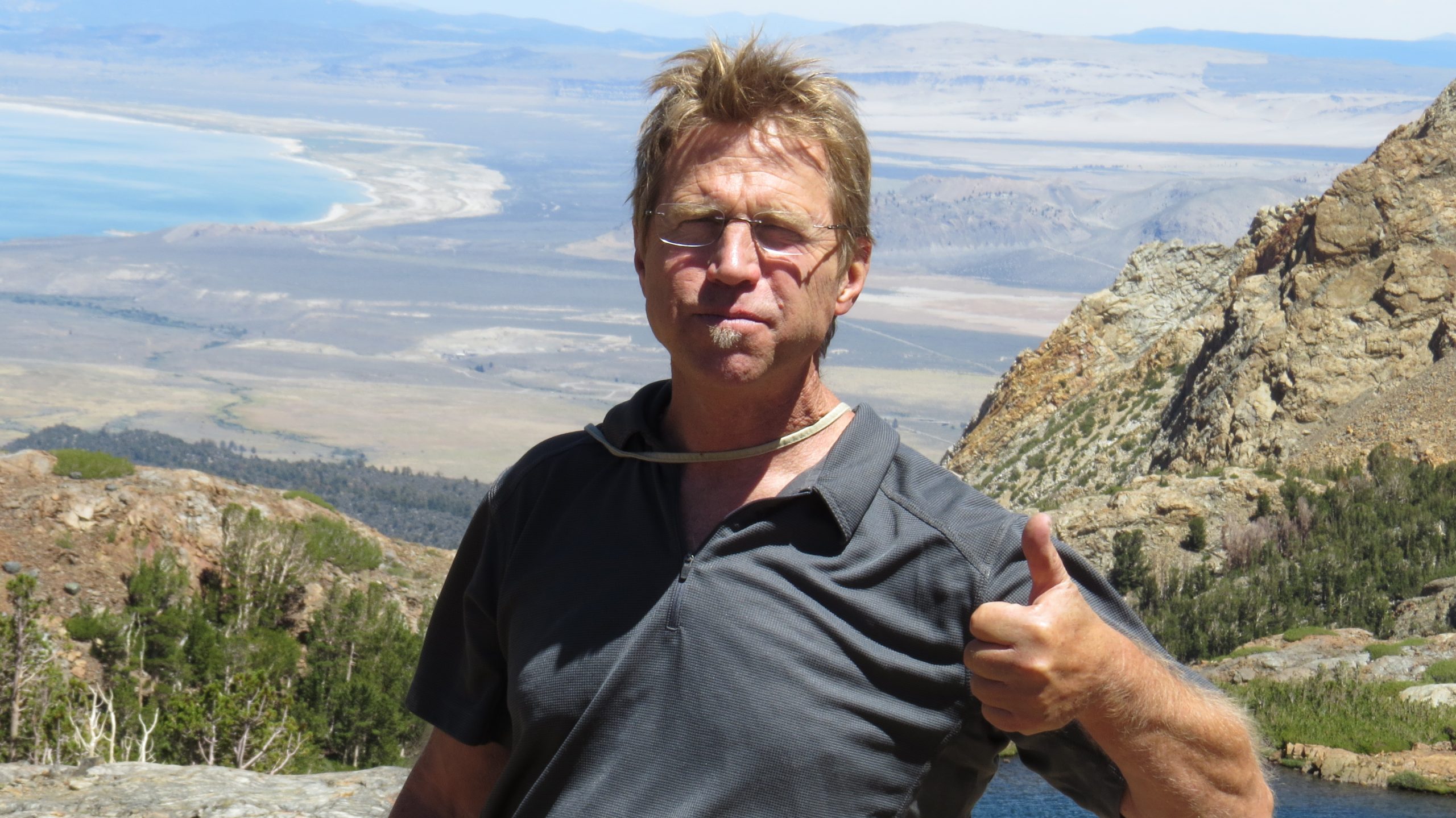 Tom Lennon
I was diagnosed with early stage prostate cancer over 12 years ago when I was 57 years old. I've been lucky! My last biopsy, done by a world renowned prostate cancer diagnostic specialist at UCSF Medical, Katsuto Shinohara, MD could not find my cancer! I am still extremely vigilant and have been able to avoid any conventional treatment. I have been attending PAF support group meetings from the beginning of my diagnosis. I'm happy to say that the life style changes suggested by the PAF including a prostate friendly diet, regular exercise and stress management have translated to benefits in all areas of my health. With tips, hints and support from the Prostate Awareness Foundation I have been able to keep my prostate cancer from progressing.
I am really excited about participating in this year's twentieth Cancer Climb & Trek for Prostate Awareness to the French and Spanish Pyrenees. Won't you please help me by supporting my efforts with a generous, tax deductible contribution.
Tom and his wife Josie are the owners of Legend Antiques and live in the Sunset district of San Francisco.
To donate by credit card please follow the PayPal prompts or you can donate by check. Thanks for your support.
---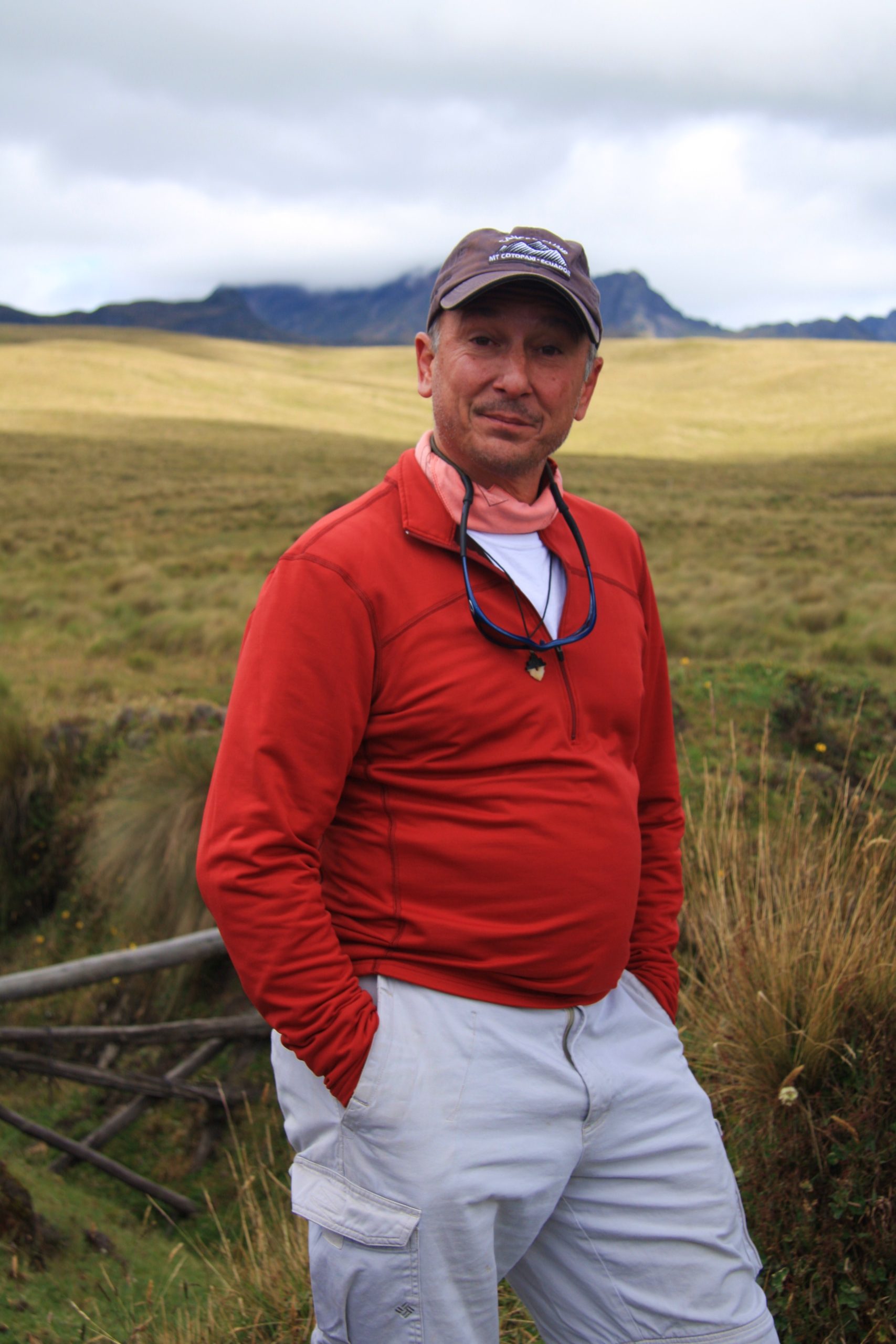 Brad Neal
I haven't done a PAF Cancer Climb and Trek for Prostate Awareness expedition since 2009 when I summited Mt Cotopaxi. On that climb I scattered my brother's ashes at the summit, celebrating his life and battle with prostate cancer. I'm coming out of climbing retirement to climb in the French and Spanish Pyrenees in September. It seems like an appropriate time to do another climb. I have just completed a number of rounds of prostate radiation when I found that my prostate cancer had returned.
I had never intended to be a mountain climber. But I've been to Mt Kilimanjaro, Yosemite, The Peruvian Andes and the French, Italian and Swiss Alps to raise money for the PAF's outreach and education programs about this epidemic affliction. When I decided on the first expedition to Africa it was in honor of my father Pat, a prostate survivor of over 16 years; just days before our departure my older brother Tim was diagnosed with Prostate Cancer. Tim died from prostate cancer when he was 58. He dealt with his cancer the same way he lived his life, with tremendous courage, humor and a very strong faith in God.
When we climbed in the Peruvian Andes several years ago a few of my toes froze and I still don't have full feeling back yet. Some of my friends think I'm crazy to continue my climbing efforts, they may be right. But I plan to continue to help the "cause" while honoring my father and brother. While Tim accepted his fate with great resolve, I want to do everything possible to prevent others from losing a friend, a father, a son or family member.
Won't you please support my efforts with a generous donation to the Prostate Awareness Foundation. Many thanks.
Brad is a mortgage banker and lives in Austin, TX.
---