Meet the Climbers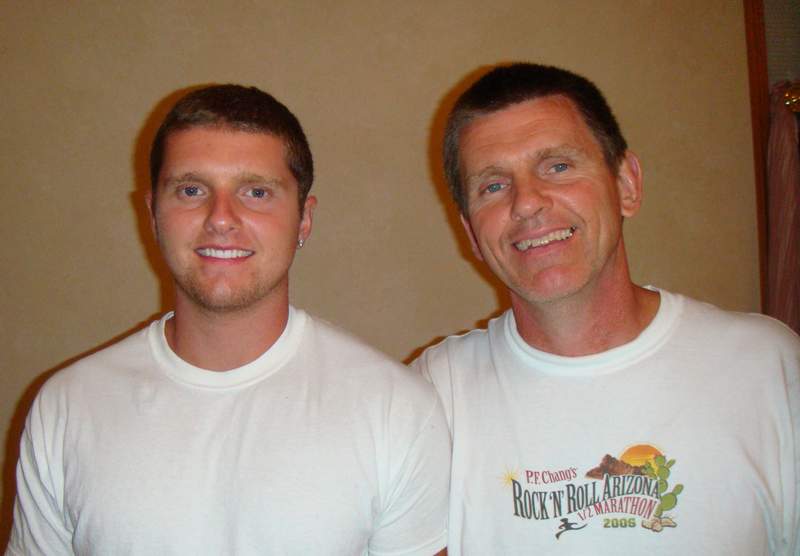 Kim & Heath Haner
Council Bluffs, Iowa
My name is Kim Haner and this is my first climbing expedition. I am very excited about participating. Not only am I going on this expedition but my son Heath and two nephews are going along as well. This is the first climb for all of us and we are really looking forward to reaching the summit of Mt Kilimanjaro and raising critically needed funding for PAF.
Cancer is a very scary disease that takes your life so quickly that you don't know what hit you. We have so many close friends and their family members who have been diagnosed with prostate cancer, some that have fought through it and others that have not been so fortunate. We just recently had a family friend pass away from cancer. She was given six months and she died three days later!
We learned about the PAF recently and were anxious to learn more about it. We are looking forward to helping out and feel that this is a great way to contribute.
None of us really consider ourselves climbers, but we are runners, so we hope our stamina will help us reach the top. We look forward to the challenge and hope you will support our efforts with a tax-deductible donation to PAF. You can donate by credit card by visiting our website at www.firstgiving.com/kimhaner. Thank you…
I've participated in most of the other climbs and I'm proud to be part of this year's Cancer Climb for Prostate Awareness expedition to Mt Kilimanjaro. I look forward to the challenge.
I feel very strongly about the need to educate men about this epidemic cancer. So many of my friends and associates have prostate cancer and my father in law had the disease before passing away from a stroke. It seems like very few families these days are not touch by the cancer epidemic. I hope our efforts will not only raise critically needed funding but also send a message of hope to men and their families all over.
We need to do a better job educating men about early detection, treatment options and preventative measures. That's why we need to support organizations like PAF. We need your help and generous contributions to sustain our outreach efforts. You can use your credit card to make a tax-deductible contribution on his behalf by visiting his webpage at www.firstgiving/tomhyde
Tom Hyde is this year's expedition leader. He will also be head of the medical support team and expedition photographer. Tom is a retired chiropractor, ex-marine and is on the board of directors of PAF. He was the sports chiropractor for the Miami Dolphins, University of Miami, Pan American Games and World Olympic Association.

I was invited to join the expedition by team leader, Dr. Tom Hyde. Initially, I said no because although I've been an athlete all my life, climbing a mountain was something I'd never thought about doing. Of course, traveling to Africa is exciting, but the best part, and the reason I changed my mind was the purpose behind the trip; to raise awareness and funds for the Prostate Awareness Foundation (PAF).
Prostate cancer has some scary statistics behind it: 300,000 diagnosed this year and 30,000 will die. Every man must be aware of the disease potential, the possible treatment options, and most importantly, any preventative measures that may be taken. As a woman, this affects me, my family, my friends, and my patients. I climb in the hopes that I will raise awareness levels and $5,000 for the PAF.
I joined the Standard Process team last fall and work to provide nutrition education resources. In understanding the importance of nutrition in relation to health and the body, doctors can be better equipped to support patients with active disease processes and those looking to prevent them from manifesting. Our company lost an important member when Mr. Rick Toal passed away last year after a long battle with prostate cancer. He is missed by many and I hope to honor his memory during this Mt. Kilimanjaro climb.
I dedicate this adventure to Mr. Frank DuBois, father of current Standard Process president, Charles C. DuBois. Mr. DuBois, a past president of SP, died from prostate cancer in 1995 and his presence is still powerfully felt at the company today. Thank you to all at Standard Process for your support
You can use your credit card to make a tax-deductible contribution on her behalf by visiting her webpage at www.firstgiving.com/marybethlarsen
Years ago, when my children were young, we set a family goal to climb the highest peaks in the ten western states of the USA. We did them all but McKinley in Alaska, Boundary in Nevada and Mauna Loa in Hawaii. We have been a family of peak baggers for a long time.
Three years ago, Tom Hyde got me excited to climb Kilimanjaro for the Prostate Awareness Foundation but fate intervened and I had my prostate removed to prevent the spread of cancer. I am in my third year of no reoccurrence and I figure if I am ever going to make the climb, it is now. I am excited to go and grateful that I have been given a second lease on a healthy life, even if the old gray horse (I'm not a mare) isn't what he used to be.
You can use your credit card to make a tax-deductible contribution on his behalf by visiting his webpage at www.firstgiving.com/reedphillips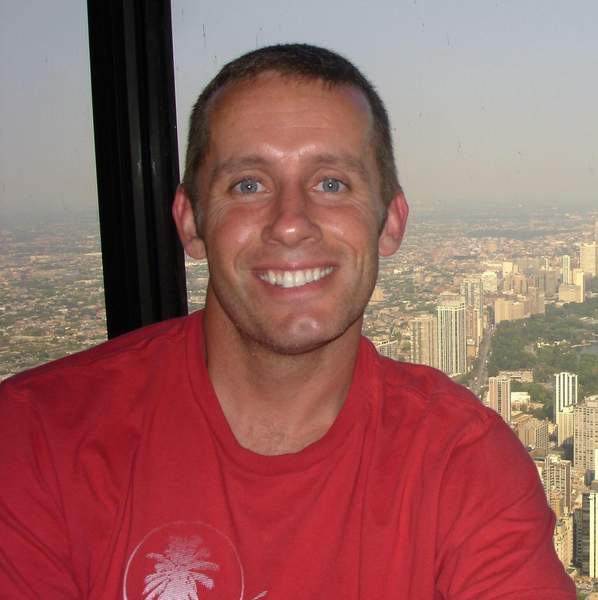 Adam Jacobs
Council Bluffs, IA
My name is Adam Jacobs and this is my first climb. I feel blessed to have the opportunity to participate in such a great effort. Not only do I get to fulfill a childhood dream, but I get to contribute to a cause that is important to me. Your support helps PAF continue to help men in crisis with valuable: cancer research, education, and support programs . Not to mention, climbing with some pretty amazing people, Tom, Reed, Mary Beth, my brother Josh, my uncle Kim, and cousin Heath. I can't thank Tom enough for the invite or Ken for all the preparation for this event.
Like so many other families, over the last several years we've see an aunt, an uncle, and my wife's father all die of cancer. We've seen and felt the incredible pain that goes along with losing someone well before their time. We've also had the great opportunity to have a number of survivors of cancer from my wife's mom to close friends go through the many stages of the disease and like a caterpillar come out new on the other side. We know all too well how important organizations like PAF are for cancer victims and their families.
I've been asked several times why I'm participating in a cancer climb. Well…living with so many dealing with their own tragedies, I've found that faith, family, and friends are important above all else. On this trip I get to travel with all three! I also want to feel that I've contributed. Now, I'm not the best at fundraising as Ken and Tom can confirm! My sense of contribution comes more from being part of something bigger than myself and inspiring others to take their own step to contribute. As a member of a very large family, I have a lot of nieces, nephews, and kids of my own that need good examples in their lives. I hope to always raise the bar for them and get them to expect more from themselves then I ever could. I hope they are inspired to climb their own mountains.
This trip is also a reminder of how short life truly is and how we all need to find ways to make it meaningful. I hope like me, you will find meaning in contributing to PAF and in helping our team reach the top.
You can make a tax-deductible donation by credit card by visiting www.firstgiving.com/adamjacobs1. Thank you.

Jennifer McCleary
St Louis, MO

I am a person who has always been certain that, whatever I make up my mind to do in life, it will be done! And as I grow and mature as a stronger individual and as a more influential community leader as well as a better doctor, I find myself becoming more certain in my role and responsibility to inspire others to their greatness! This is a role I take on with much love and passion. I believe this is what led me to the 2008 Kilimanjaro Climb for The Prostate Awareness Foundation.
As a woman, I have not had prostate cancer nor have any of my family members. But I have had patients, practice members and friends that have been affected by this disease and I do understand their fight and perseverance. This climb up Kilimanjaro will be my first and I am definitely up to the challenge and adventure to raise money, inspire others while raising awareness and growing to new heights!
Your tax-deductible donation can be done at: www.firstgiving.com/JenniferLMcCleary with a credit card. Thank you so much for your support.