Frank Lambert Senior Memorial Poker Tournament
Press release
Benefit for the Prostate Awareness Foundation
Sunday, April 12th, 2014, 2-6 pm
Buck's, 16440 4th Street (at Mill), Guerneville, CA 95446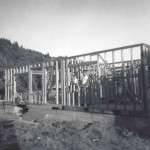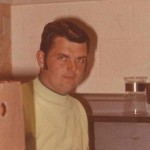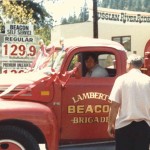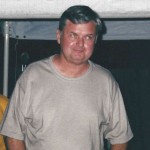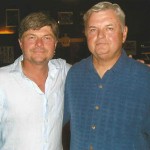 Thank you to all the players, to our tournament sponsor, Dada's True Value Hardware, and to all of the table sponsors- Russian River Escapes/DillonBeach.com, Zephyr Real Estate, McT's Bull Pen, Pat's Restaurant & Bar, Russian River Realty, to the raffle prize donors, Earl & the guys at the monthly Veteran's tournament in Santa Rosa, Blue Dog Events, and lastly to the owners of Buck's for hosting the tournament. We were very pleased by the player turnout!
The Frank Lambert Senior Memorial Poker Tournament was named in memory of beloved Guerneville resident Frank Lambert, Sr. who lost his battle with prostate cancer after a struggle of many years. Frank Lambert, Sr. did not allow the disease that stole his life to conquer his spirit throughout the many years that he fought prostate cancer. Frank remained hopeful that one of the many clinical trials that he participated in would one day enable somebody else to live a full and happy life free of cancer. In planning the tournament, the PAF met with Mrs. Lambert in the house he built in 1962, and went through the family's photographs of Frank. They were snippets of a life spent surrounded by loving friends & family- at barbecues, fishing, hunting, driving trucks and on vacation. Always surrounded by family.
If you would like to make a donation in Memory of Frank Lambert Senior, you may do so online using PayPal via the Donate button below or mail a check to PAF, PO Box 3968, Santa Rosa, CA 95409.
Thank you to our TOURNAMENT SPONSOR, Dada's True Value Hardware, and to all of our TABLE SPONSORS: Russian River Escapes; Zephyr Real Estate; Pat's Bar & Restaurant; McT's Bull Pen; Russian River Realty. Korbel Champagne Cellars provided the consolation prizes (and people said they were feeling very consoled). Lark's Drugs; Coffee Bazaar; Country Tire; Big Bottom Market; Big Bottom Photo were PRIZE SPONSORS and we thank you one and all!